Colonie Mechanical Contractors, Inc. is proud to offer a comprehensive selection of commercial refrigeration services. Whether you run a manufacturing plant, restaurant, or supermarket in the Albany area, our team has the expertise and skill necessary to install, repair, and monitor commercial refrigeration systems of all sizes. From walk-in freezers to ice machines to refrigerated warehouses, our trusted technicians can handle any problem that your refrigeration system might experience. Rather than let your business suffer while your commercial or industrial refrigeration systems are on the fritz, get in touch with Colonie Mechanical Contractors today. We'll give you the assistance you need to keep your business going strong!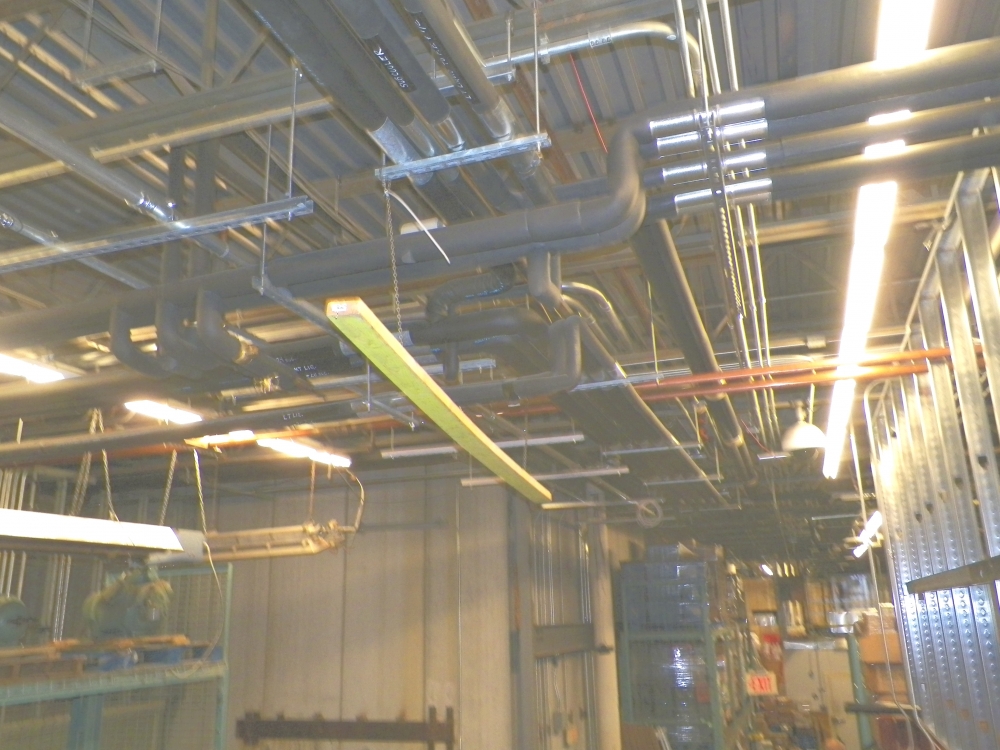 Whether your walk-in freezer or commercial ice maker is giving you trouble, you can count on our commercial refrigeration service to identify the cause of the malfunction and approach it with care and professionalism. As a family-owned HVAC company, we're dedicated to ensuring that our customers get the professional results and top-quality customer service they deserve on a timeline that's as short as possible. Our extensive hands-on experience with commercial refrigeration repairs means that you can trust us to offer you some of the best quality workmanship available. 
Contact us right away if you have any of the following issues with your commercial refrigeration systems:
Leaking
Constant running
Not keeping foods fresh
Insufficient cooling
Making unusual noises
Emitting strange smells
Inconsistent temperatures
And other performance issues
Relying on 28 years of experience with commercial refrigeration services, the bonded and insured technicians at Colonie Mechanical Contractors can offer you precise, effective repairs that will keep your commercial freezers, refrigerators, and ice makers in good working order. And because your commercial refrigeration systems directly impact the quality of your products and services, not to mention the comfort of your customers, it's crucially important that any repair is handled as quickly as possible. That's why we're committed to providing our clients with one of the shortest turnaround times in Albany.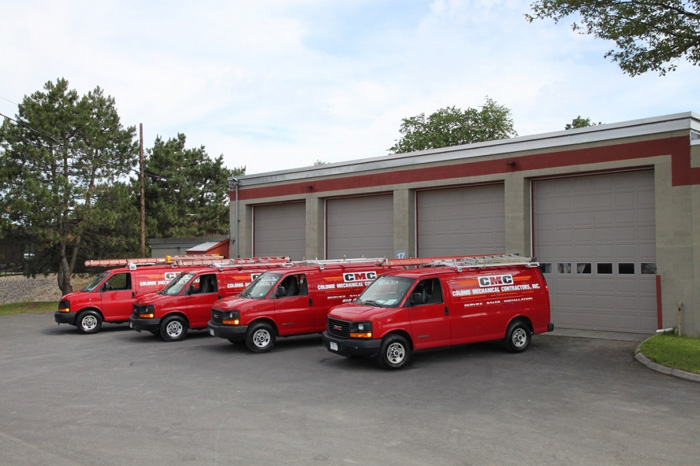 Commercial Refrigeration Repairs for All Businesses
Colonie Mechanical Contractors is happy to offer commercial refrigeration service for a wide range of different businesses and facilities, including:
Supermarkets
Restaurants
Hospitals
Nursing homes
Schools and universities
State and government agencies
Manufacturing facilities and warehouses
Retail stores
And more!
Our commercial refrigeration repair team will make sure that your refrigerated units get the service they need to keep your business on track. Whether you need emergency commercial refrigeration repairs or monthly refrigeration system maintenance, our specialists are here to offer you customizable solutions to keep your convenience store, warehouse, or university dining hall running smoothly. To learn more about our maintenance agreements or to schedule an appointment for commercial refrigeration repairs, call or e-mail our experienced technicians today!