Here in Upstate New York, there isn't too much we can do about the winter weather. Rain, snow, sleet, cold fronts—it all happens whether we like it or not. While outdoor conditions are out of our control, we do have the ability to adjust our interior temperatures to our liking. Having control over the indoor heat of a building is important for the continued comfort of every property owner and manager, but it's especially important for those who operate businesses and large-scale facilities. The temperature and air quality of your grocery store, restaurant, or other establishment have a direct effect on your customers' overall experience, while the physical condition of your commercial heating systems or boilers can also have a direct impact on your energy bills. Just by keeping your commercial heating and air systems or boilers in good repair, you can ensure many years of comfort and convenience, no matter what Mother Nature has to say.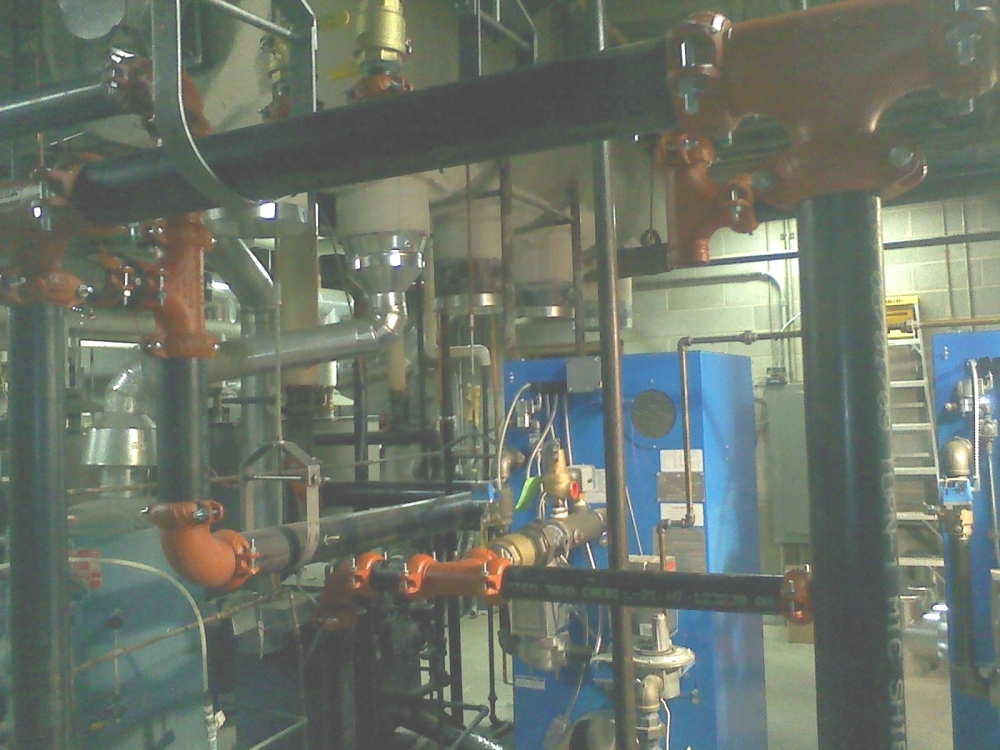 When you need a professional HVAC contractor to help you with routine maintenance, installations, or repairs for commercial heating systems or boilers, look no further than Colonie Mechanical Contractors, Inc. With over 28 years in the commercial HVAC industry, we're your source for commercial heating and air service, repairs, and more. Whether you need an experienced contractor to install your commercial heat pump or you need professional attention for your malfunctioning commercial gas boiler, you can count on us to have the necessary knowledge and tools to get the job done right.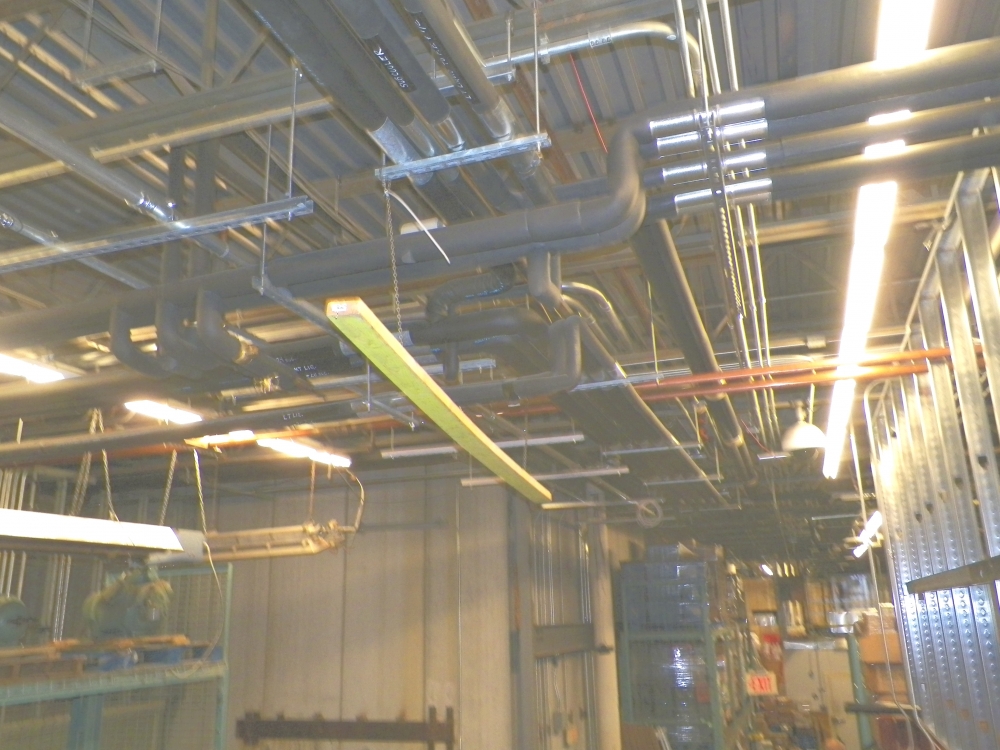 Drawing upon our extensive training and experience, our team will be able to pinpoint any problem areas in your commercial heating systems. We'll outfit you with reliable solutions to defend against the icy wrath of Old Man Winter. Your customers, employees, and patients will appreciate your efforts to keep them comfortable and maintain a productive, positive environment. Our commercial heating repair and maintenance services are ideal for any of the following properties:
Supermarkets
Hospitals
Nursing homes
Schools and colleges
Restaurants
State municipal buildings
Warehouses and manufacturing facilities
Retail stores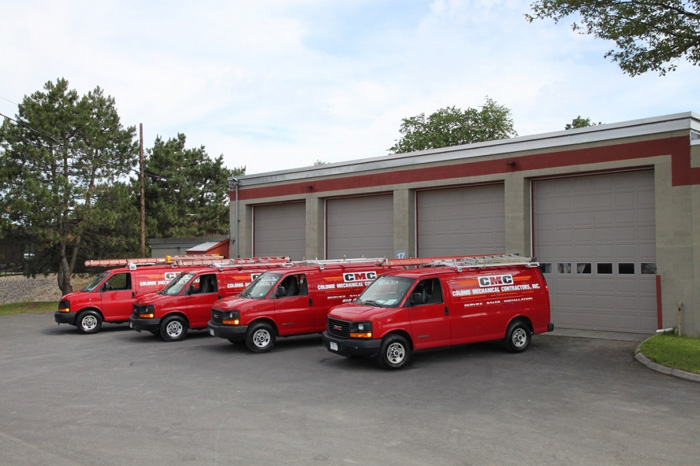 The commercial heating repair specialists at Colonie Mechanical Contractors are not limited to one type of commercial heating system. Our team consists of versatile specialists who can address problems with:
Commercial heating boilers (gas or oil)
Commercial heat pumps
Commercial water heaters
Commercial hydronic systems
Commercial steam heat systems
And much more!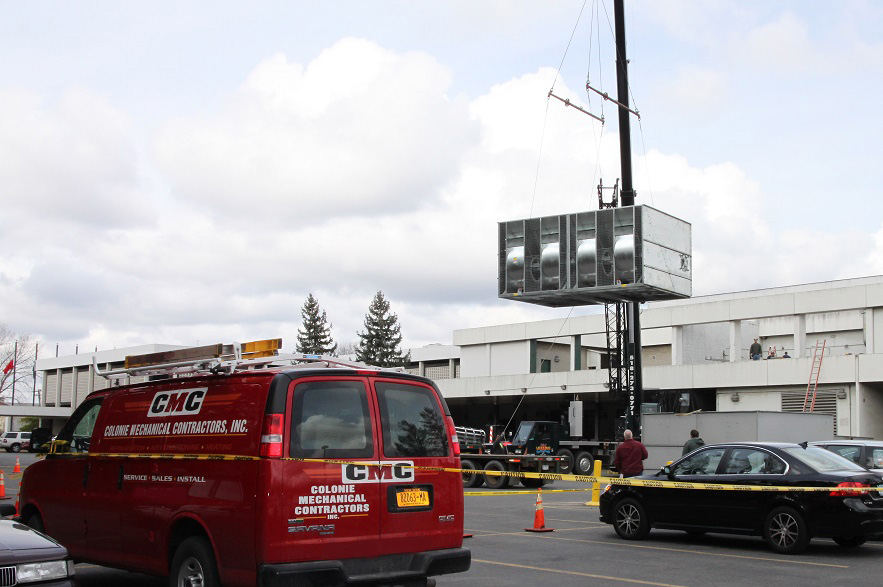 There is no problem too minor or too serious for our commercial heating repair pros. Remember, even the slightest change in performance quality could be a sign of a serious internal problem, so if you're in any way suspicious that your heating system may require a replacement part or a tune-up, please don't hesitate to seek professional assistance.
At Colonie Mechanical Contractors, we take pride in our workmanship, and we stand firmly behind everything that we do. That's why your satisfaction is guaranteed. We are also a fully bonded and insured HVAC company providing commercial heating and air services to customers throughout Colonie, Albany, and the greater Capital Region. If you're looking to ensure that your commercial heating systems remain in top-notch condition, call or e-mail us for your free estimate today!