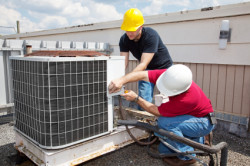 Are you an Albany-area business owner or commercial property manager in search of a reliable HVAC company to take care of your heating, cooling, and refrigeration needs? Then you've come to the right place. From supermarkets to restaurants to college housing, we offer heating, refrigeration, and air conditioner maintenance to commercial and industrial properties of all sizes. Truly, there's no warehouse or facility too large for our team of highly trained and experienced technicians to handle. With over 28 years of experience in the field of commercial HVAC maintenance, Colonie Mechanical Contractors, Inc. is the name to know in Albany and the Capital Region for exceptional workmanship, customer service, and turnaround times. Call or e-mail us today to learn more!
Commercial HVAC Systems & Piping
Preventative Maintenance Agreements
28 Years of Experience
Free Estimates
Fully Bonded & Insured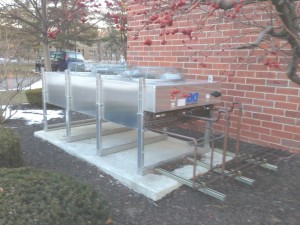 Colonie Mechanical Contractors, Inc. is proud to be one of the few HVAC maintenance companies in the area that specializes exclusively in commercial systems. Since we don't divert any of our resources to residential applications, we're able to focus solely on the unique demands of commercial and industrial equipment. That means we're fully equipped with all of the concentrated knowledge and powerful tools needed to fulfill commercial HVAC maintenance demands of all sizes. 
We're also local business owners just like you, so we understand the need to keep your customers and employees safe and comfortable at all times. Moreover, if you run a hospital, supermarket, or IT center with lots of high-powered equipment and delicate products to keep cool, you can't take any chances with sudden breakdowns or long waits for repairs. That's why we're committed to delivering some of the most efficient and satisfying heating and air conditioner maintenance around. In fact, when we perform any service for one of your commercial HVAC systems, your satisfaction is guaranteed!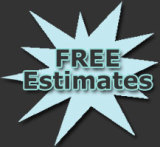 From air conditioning systems to heating systems to refrigeration systems, Colonie Mechanical Contractors handles new installations, emergency repairs, and preventative maintenance agreements alike. Our goal is to keep you from experiencing costly downtime or losing valuable business due to an HVAC malfunction. When you need cooling and heating maintenance for your commercial heating and air conditioning systems, you can rest assured that our experts will bring you the effective, long-lasting results you need.
Serving Albany, Colonie, Latham, Schenectady, Troy, Wynantskill, Scotia, Clifton Park, Malta, Saratoga, and surrounding areas, Colonie Mechanical Contractors is proud to be the Capital Region's go-to resource for commercial HVAC services. To receive a free estimate or learn more about our HVAC preventative maintenance agreements, call now!